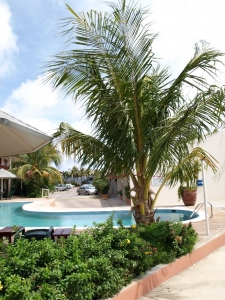 Quality Apartments N.V.
Schotlandstraat 70, P.O. Box 351, Oranjestad, Aruba
For Reservations & Information: Tel: (297)-582-0697 or (297)-583-7484
Fax: (297)-583-5203, E-mail: quality@setarnet.aw
We invite you to explore our website! Get a taste, an idea of what we can offer you!
The best accommodation you'll ever experience! A clean and relaxed atmosphere. Good for vacations or while on business!!
For long term rental: Contact us via E-mail: quality@setarnet.aw
Janique & Marisella will gladly answer all your questions!
Office Hours:
Monday thru Friday: 8 am - 7 pm.
Saturday & Sunday: 9 am - 5 pm.
On this site you will find rates, information about our apartments, some photo's,
directions to Quality Apartments and more!!! Take your time! That's how things are done in Aruba!